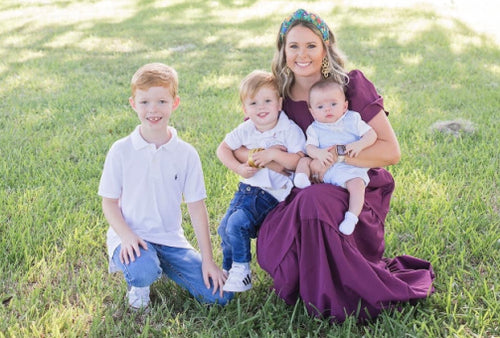 Meet Brittney
The driving force behind B Social Gift + Clothing Boutique is its owner Brittney Patty. With over 11 years of experience in fashion and beauty, she is passionate about bringing her customers the best clothing, gifts and accessories that they love! Every piece here at B Social is hand-selected for its quality and style, by Brittney, and she wants every one of her customers to feel beautiful inside and out. This personalized approach to shopping is unique... and we can't wait for you to experience the difference!

I've been a customer for years! Each and every time that I receive my packages everything is always neat and folded perfect. Their sizing is always on point and I never have any issues, their customer service gets back to you quickly. I love this boutique I wish I lived closer so I could go in vs always ordering online! You won't be disappointed
Some of my best wardrobe pieces are from here! I love the selection of colors and sizes that they have. Great turn around when ordering online from order to doorstep! Always checking to see what I am going to get next from this awesome store!
I have shopped here many times and it's always been a good experience. Home delivery is usually within a day or two. When visiting the store it is clean and well organized. The last time I shopped in the store the sales associate steamed all of the clothes I tried on that did not work out in order to place them back on the floor. The associate was also wearing a mask the entire time I was shopping. I was really impressed with all of the efforts that were made to help make shopping safe during the Covid crisis. The clothes I've purchased here are super cute and affordable
Looking to find the perfect outfit of the day (#ootd)? Our Instagram features all of the cutest trends at the most affordable prices! Simply click on the images below!
Share your looks with us at
#ShopBSocial
Visit our New Arrivals page for exclusive pieces and Brittney's latest fashion picks. Our collections include stylish yet affordable online boutique clothing, gifts, accessories, and shoes! Turn heads with your new outfit from B Social and be the talk of the town. Find that special piece to finish off your look or treat yourself to something fun and new.... We update our inventory frequently so be sure to check back soon!